Instructive Books
We are proud to offer several books that are entertaining, empowering and instructive. Explore our books that teach:
A citizen's guide to understanding, preventing and surviving a domestic terrorism attack on our streets. In his most recent book, Domestic Terrorism On Our Streets, Pete addresses the most current terror risks and outlines practical techniques that anyone can use to prevent or effectively respond to a domestic terror attack on our streets.
Real life personal security and assault prevention techniques for everyday citizens. Originally written for women, this book now contains information vital to every person of any age.
An engaging story of a child's struggle with a new bully at school. Perfect for young readers who may be dealing with bullying issues. Parents will also find the book to be an invaluable tool for discussing the issue of bullying with their children.
OPERATION SECURE TRANSPORT
Written and produced for the Dept. Homeland Security/ TSA (2001)
About the Author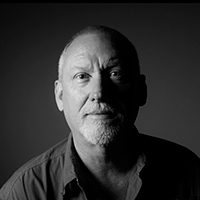 Peter Van Beek, author of Operation Secure Transport, is a nationally recognized security expert with more than 30 years of experience training corporations, the federal government, and individuals in ways to become a harder target against terrorist attacks, workplace violence and predator assaults. In addition to developing the Tough Mark personal safety seminar series, Peter has consulted with the Department of Homeland Security, testified before the National Transportation Safety Board, and developed award-winning security training for the transportation industry. He holds a back belt in Kuk Sool Won martial arts, is a proud parent of an amazing photographer, and heads up a foundation that works with young people to get them out of the negative situation they're currently in and back on track to becoming successful and productive adults.
Contact us for more information about our consulting services
or to order print versions of the books
:
855-695-0688 Ext. 5
pete@petevanbeek.com