"The Most Effective Online Workplace Violence and Active Shooter Prevention Training for Any Organization"
Is your organization doing enough to protect your employees, patients, students or parishioners from extreme violence or mass shooting?
Watch a short demo of the online course
#1 Online - Extreme Violence Prevention Training
E-Learning training solution to equip your employees, staff, faculty, teachers and parishioners in ways to prevent extreme violence in your workplace, school or place of worship.
How to identify cognitive aggressors and mass killers before they attack.
Learn effective ways to report and intervene to stop the pathway to violence.
Learn realistic options for surviving an attack.
E-Learning option contains all content found in the on-site training program
Watch a short video
In this short video, Pete Van Beek explains the four critical components of an effective Workplace Violence Prevention and Intervention program.
Business • Hospitals • Schools • Churches
Stopping Workplace Violence and Mass Shootings Before The Attack
Because Simply Responding To An Active Shooter Is No Longer Acceptable.
The Safety & Security Expert
We offer the highest form of Violence Prevention/ Intervention programs for organizations of all types to dramatically improve the safety and productivity of their employees by advancing their effectiveness in preventing workplace violence"
Contact us so we can create a custom violence prevention solution for your organization!
.
Online Workplace Violence Prevention and Intervention.
Designed for all employees and available 24-7. Customizable for you your organization!
To protect your employees, patients, students or parishioners from extreme violence or mass shooting?
Are your employees trained to identify the key aggressive behaviors that mass shooters leave on their pathway to violence?
Would they know how to effectively identify emerging aggression, when to report it and how to intervene to prevent violence in their own workplace?
Are they trained to safely and effectively respond if violence does occur?
Whether it's time to enhance your existing security efforts or start from scratch with a unique and comprehensive security program; budgets are a fact of life and must be part of the overall plan.
Our experts present each client with a project plan that the client can use to develop a budget timeline for implementing the plan. We deliver significant security enhancements and workplace violence prevention programs without major capital investments, all while seeing a significant return on investment.
Outstanding Security Performance Award 2016, 2017
Peter Van Beek – MS, CFI, CSSM, CWPV, CTM
Board Certified
Workplace Violence Prevention
Threat Manager
Forensic Interviewer
"It's time to focus on identifying the real cause for active shootings. Never again should we ignore the warning signs every shooter leaks on their pathway to violence. Until we get serious about preventing mass shootings—and not just responding to them—these killings will continue."
After spending 33 years in corporate safety and security, Pete is a nationally recognized security expert and author of four books relating to personal and workplace security. Pete is Board Certified in Workplace Violence Prevention/ Intervention, is a Certified Forensic Interviewer and Board Certified Threat Manager.
Texas Department of Public Safety (DPS) Private Security Board (PSB License # B-20711) and licensed to practice in North America.
NOTE: Only security consultants who are registered with the state of Texas can provide security consulting in the state of Texas.
Providing Security Solutions For:
National Association of State Directors of Pupil Transportation
U.S. Department of Homeland Security/TSA
National Association for Pupil Transportation
National School Transportation Association
United Motorcoach Association
Trimac Transportation, Inc.
American Bus Association
Pathfinder Insurance
Coach USA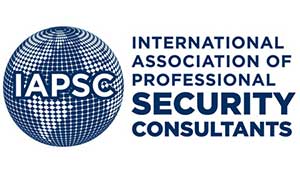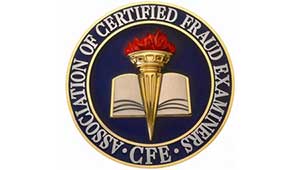 Contact us so we can create a custom violence prevention solution for your organization
855-695-0688 Ext. 5 or pete@petevanbeek.com